Buffalo Run Adventures |Harriman Park 25K/50K | 2018 Race August 18th
Here's the link to the park's website. https://parksandrecreation.idaho.gov/parks/harriman
We're still planning but here's what we know so far.
Date:
August 18th, 2018
Time:
50K begins at 7am, the 25K will begin at 9am.
Check in:
We'll have check in starting Friday at 3pm through about 8pm. We'll resume check in at 5:30am Saturday morning.
Where:
Harriman State Park. This is near Island Park, about 30 minutes south of West Yellowstone.
Cost:
25K – $67.53 until August 1, then it's $77.86
50K – $83.47 until August 1, then it's $93.65
Dorm bed – $12.64
Register Here:


Entry Limits:
150 runners
Course:
The course has been determined, but we don't have a very good map yet. Once the snow clears out in the spring, we'll get up there and GPS it. But the 50K will just be twice around the course. The trails there are awesome. Virtually all single track, mostly flat, but one somewhat significant climb (300 feet) that takes you up on a ridge that overlooks the valley and the Tetons in the distance. You get to run alongside a lake, through forests, across meadows. Rest assured, it's gorgeous. We have reserved the "Boy's House" for the start/finish area. This building overlooks the river and has a nice area for hanging out after the race.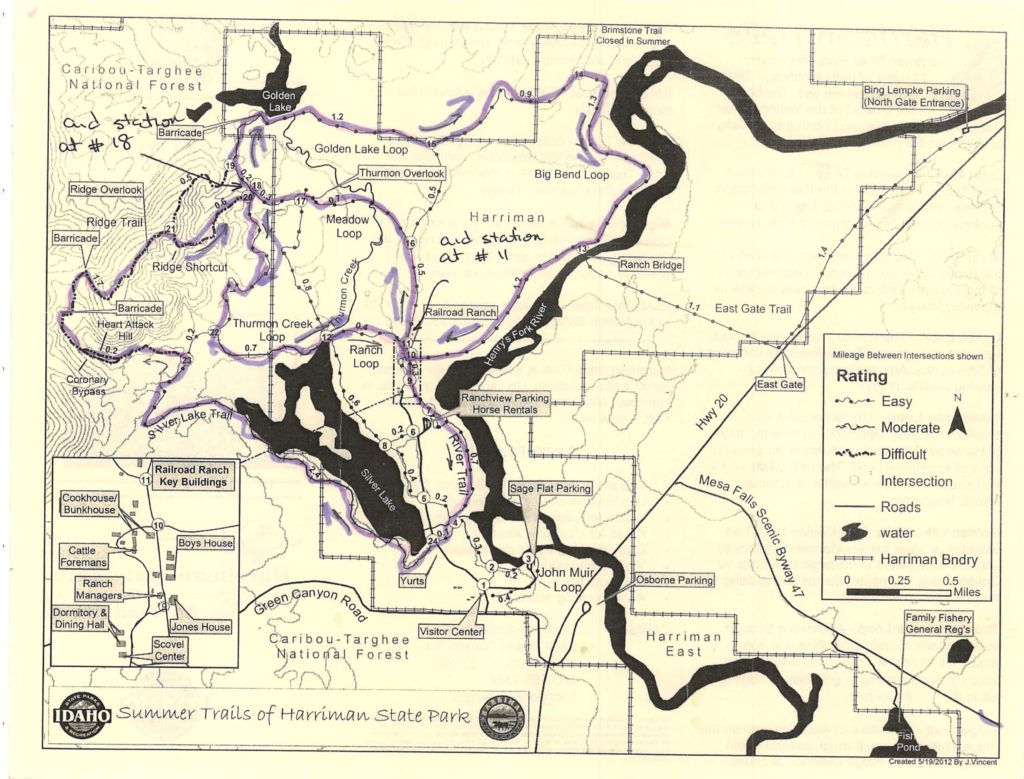 Aid Stations:
Right now there will be one aid station for the 25K and two for the 50K. The one aid station you will go through twice per lap. For the 50K, there will be an additional aid station as you go past the start/finish for your second lap.
Lodging:
There are no camping facilities inside the park. Outside the park is National Forest, so you can camp pretty much anywhere. There are several of the Harriman Ranch buildings that have been restored and are available provided they haven't been reserved already. We did reserve the dormitory. The dormitory contains bunk bed cubicles accommodating 2, 4 and 6 people and will hold 40 people total. You can only reserve beds through ultrasignup.com. Each cubicle is surrounded by privacy partitions and has a closing door. Modern restroom and shower facilities are included. Bring your own bed linens. If you would like to sleep in the dormitory, there will be an additional charge that you can pay for when you sign up for the race. You will need to provide your own food for Friday night and breakfast Saturday morning. Please note that the large kitchen attached to the dorm WILL NOT be available for your cooking enjoyment.
Awards:
Still TBD